3 mi. west of downtown at 12968 Highway 62 West
Eureka Springs, Arkansas 72632
(479)253-7401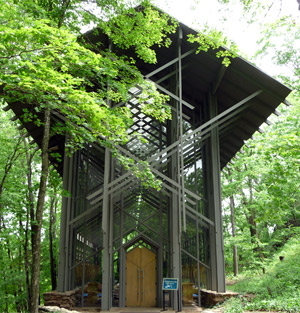 An inspired blend of glass, wood and stone resulted in this remarkably timeless nondenominational church. The renowned sanctuary (circa 1980) blends seamlessly with surrounding luxuriant woodlands that contribute to the serene setting of one of America's most outstanding architectural achievements.
Return to Eureka Springs page