2100 West French Ave.
Orange City, Florida
(386)775-3663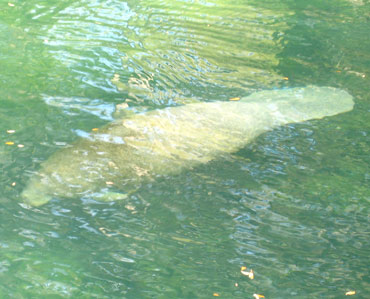 Blue Spring State Park has repeatedly won the best state park in America award. There are several reasons. From March through October, the big blue spring and its mile-long stream to the St. Johns River is a peerless subtropical delight for swimmers, scuba divers, tubers, canoeists and fishermen. Rentals are available. From November into March, it's a haven for manatees. The crystal-clear water makes it possible to actually see the gentle giants (as much as ten feet long and a thousand pounds) as they swim slowly in the deep 73° water. Nearly a mile of boardwalks has been built along the blue springs stream that showcases not only the manatees, but some of America's most spectacular native subtropical vegetation. A full-service campground is available, including separate campsites for backpackers. There are six rental cabins.
Return to Mount Dora page