Huisache Grill
303 W. San Antonio St.
New Braunfels, Texas
(830)620-9001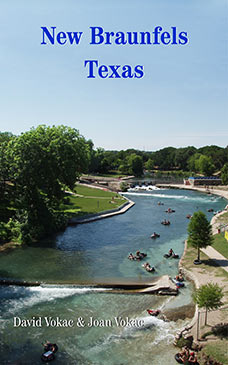 New Braunfels, Texas:
Complete guide available
as eBook featuring
23 attractions
26 restaurants
and 30 lodgings
More than twenty years ago, Huisache Grill introduced fine dining to New Braunfels. It is still New Braunfels' premier destination for excellent Texas cuisine. Innovative dishes celebrate traditional local food favorites coupled with twenty-first-century culinary sensibilities. Fresh regional ingredients of the season (local where possible) star in exciting dishes like seafood salad, pecan-dusted boneless pork tenderloin medallions, ribeye steak with horseradish sauce, and salmon baked in parchment paper. Desserts like hot blueberry peach crisp with vanilla ice cream are similarly outstanding. Casually sophisticated dining rooms and a lounge, complemented by a wealth of colorful wall art and a pleasant view of an expansive courtyard patio, are just right as an accompaniment to consistently first-rate meals.