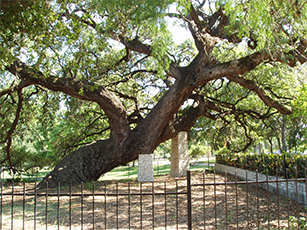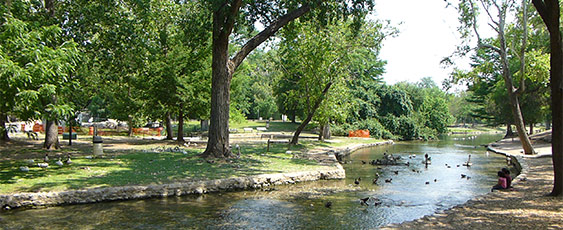 Landa Park
164 Landa Park Drive
New Braunfels, Texas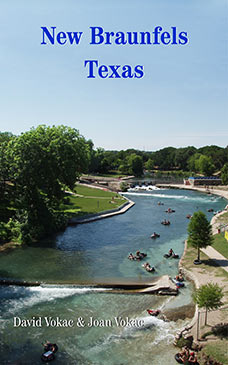 New Braunfels, Texas:
Complete guide available
as eBook featuring
23 attractions
26 restaurants
and 30 lodgings
One of America's most outstanding town parks is the pride of New Braunfels. At the base of hills that rise abruptly on the west side of the expansive site, Texas' largest springs form the state's shortest river—less than three miles long. At the Landa Park Aquatics Complex, a giant spring-fed swimming pool is built into the natural limestone streambed. Pretty little Landa Lake can be enjoyed via boat rentals. A miniature train ride winds through the park. The huge 300-year-old Founders Oak presides over the park's arboretum. Towering trees shade idyllic picnic and fishing sites; nature trails; a (fee) recreation complex with a gym and organized games; miniature golf course; and an 18-hole public golf course, reopened in 2014 after a major makeover. Picnic tables can be reserved for large groups up to 18 months in advance, while individual sites are first-come first-served for a fee. There is also a (fee) recreation center with a gym and organized games.

Visit us on Facebook