196 N. Castell Ave.
New Braunfels, Texas
(830)629-3474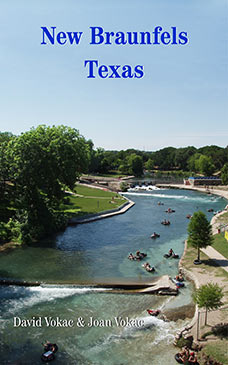 New Braunfels, Texas:
Complete guide available
as eBook featuring
23 attractions
26 restaurants
and 30 lodgings
New Braunfels' premier source of Cajun and creole favorites showcases seafood with a delightful Texas accent. Specialties range from sauteed crab fingers, coconut shrimp or fried oysters through seafood gumbos or crawfish bisque. Signatures like almond-crusted flounder or ruby red trout or crawfish are notable. Pecan pie, key lime pie or praline-topped cheesecake provide memorable conclusions to adventurous fine dining. A local landmark post office building has been restored to the grandeur of yesteryear. Big, gracious dining areas are backed by dramatic wall art and mirrors. Out back is a large walled-in courtyard distinguished by a wealth of shade trees and seasonal flowers.