Myron's Prime Steakhouse
136 North Castell Ave.
New Braunfels, Texas
(830)624-1024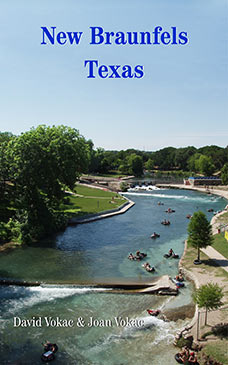 New Braunfels, Texas:
Complete guide available
as eBook featuring
23 attractions
26 restaurants
and 30 lodgings
Myron's is Hill Country's finest steakhouse. Midwestern corn-fed prime beef stars in dishes like T-bone, bone-in ribeye, or chateaubriand for two. There are also selected seafood dishes and specialties like oven-roasted game hen and double-cut pork chops. Entrees can be accompanied by a wide selection of fresh seasonal veggies, and potatoes any of six ways—including cheesy and creamy au gratin. A signature among their delicious housemade desserts is pecan pie with Jack Daniel's ice cream. A large dining room artfully replaced the Old Palace Movie Theatre. Casually elegant Southwestern decor distinguishes intimate dining areas with tables outfitted with full linen.