Natural Bridge Wildlife Ranch
26515 Natural Bridge Cavern Rd.
New Braunfels, Texas
(830)438-7400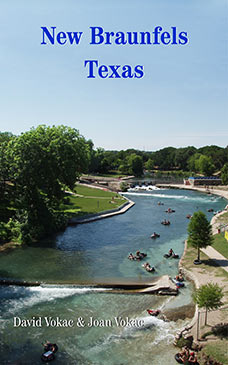 New Braunfels, Texas:
Complete guide available
as eBook featuring
23 attractions
26 restaurants
and 30 lodgings
In this miles-long drive-through wildlife park in the oak-brush-covered hill country, you will encounter free-roaming exotic animals from around the world. Some, like the zebra and donkey, will eat right out of your outstretched hand. Watch out for the ostrich, which has nerve enough to put its head through your open car windows for a treat from your food container. Rare giraffes are on display near the entrance. In 2013, twin reticulated giraffes were born here, the only living set of twins and the second pair born live in the United States. The petting barn gives children of all ages an opportunity to pet and feed animals. There is also an expansive wood-trimmed coffee shop for a tasty lunch with a picture-window view of the ranch.